BIOGRAPHY
Jonatan Schwenk, born in Göttingen, Germany in 1987 is an independent filmmaker and animator, also working as a freelancer. He is studying Visual Communication at the University of Art and Design in Offenbach. Since 2014 he is a guest student at the Kunsthochschule Kassel in the animation class.
His animated short "MAISON SONORE" was screened on a large number of international festivals, for example at the Annecy International Animation Film Festival in 2012. The film "ECHO" by Merlin Flügel, which Schwenk had made the sound design for, had it's world premiere on the 63. Berlinale (2013). Schwenk also animated the stop-motion-sequences for the animated short "THE OLD MAN AND THE BIRD" (directed by Dennis Stein-Schomburg), which was shown at the Berlinale in 2015.
His animated short "SOG" (2017) premiered in Zagreb, won the award for the best graduation film in Annecy, followed by prices at PalmSprings Shortfest, the Encounters in Bristol, the Academy accredited Flickerfest and many more, and was also screened in Ottawa, Leipzig, at SXSW, GLAS Animation Festival, Anima Mundi and many more international festivals.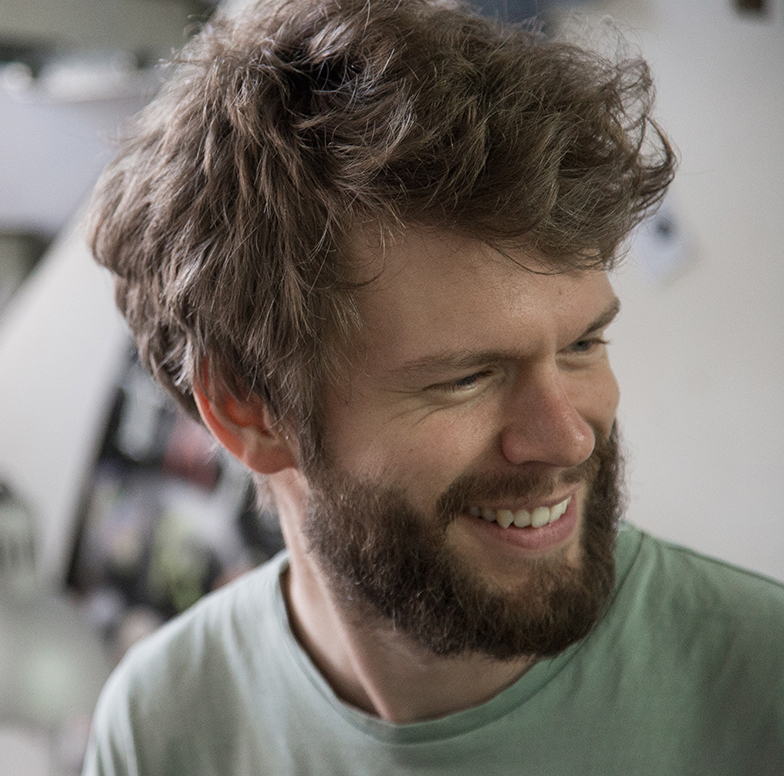 CONTACT
email jonatan.schwenk@gmail.com
fon 0176 969 086 89
follow Jonatan on VIMEO
FILMOGRAPHY
as director and animator
-SISYPHOS BLUES (animated short, 2009, 04:49 min)
-MAISON SONORE (animated short, 2011, 04:44 min)
-NEUNUNDACHTZIG (animated short, 2012, 02:34 min)
-EINUNDZWANZIGZWÖLFZWÖLF (animation, 2012, 01:00 min)
-SOG (animated short, 2017, 10:14 min)
as animator
-THE OLD MAN AND THE BIRD (short by Dennis Stein-Schomburg, 2015, 7 min)
as sound designer
-HOW TO DISAPPEAR (animated short by Merlin Flügel, 2011)
-BIII BIENNALE KICK-OFF (trailer by Marc Rühl, 2012)
-MY VALE (commercial by Dennis Stein-Schomburg, 2013)
-ECHO (animated short by Merlin Flügel, 2013)
-AFTER SCHOOL CLUB (trailer by Merlin Flügel, 2014)
-ROSA (short film by Matthias Lawetzky, 2014)
-A PLACE TO FIGHT (documentary by Matthias Lawetzky, 2015)
-RÄUBER UND GENDARM (animated short by Florian Maubach, 2017)
SKILLS
MOVING AND STATIC IMAGES
– 2D-animation: variety of techniques like stopmotion and hand-drawn animation (TVPaint) up to 2D and 3D Animation)
– VFX, compositing, matchmoving
– sketches, storyboards, previsualization, visual concepts
– lighting miniatures (like stopmotion sets)
SOUND

– Sound-Editing (ProTools and Nuendo)
– Sounddesign
END CLIENTS
– ZDF
– Porsche
– ZEISS
– Fiat
– Kia Motors
– Fraport AG
– Mousonturm Frankfurt
– saasfee*
– hfg Offenbach